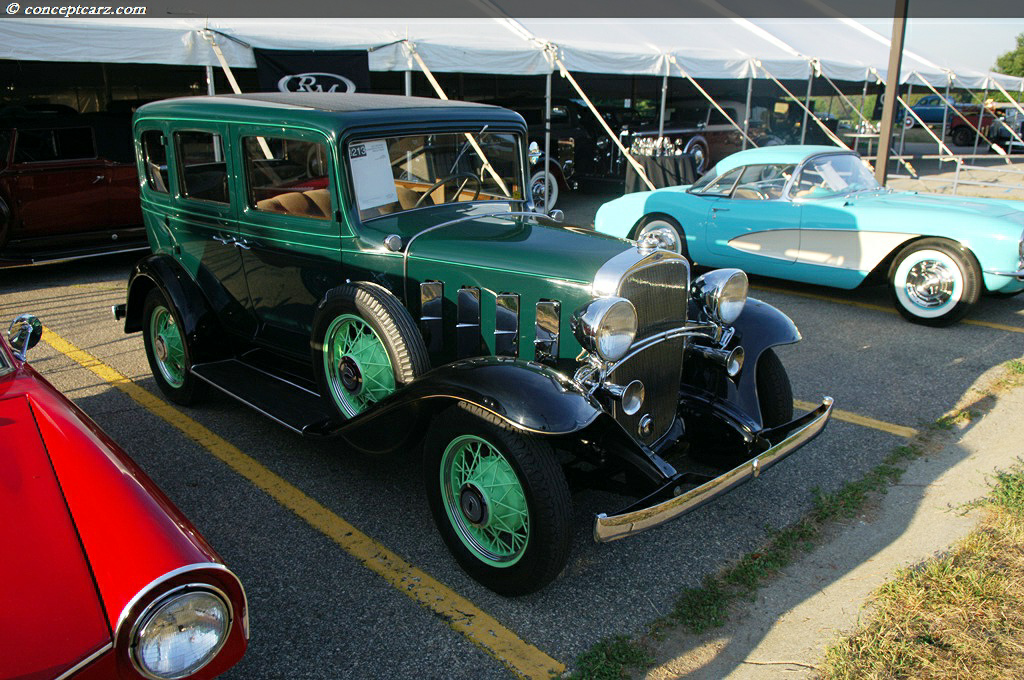 The Chevy Confederate was marketed by General Motors as the 'Baby Cadillac,' and it shared many design similarities with its larger, more expensive, and more exclusive sibling. It had a Cadillac-style integrated radiator shell, a longer hood, new deep crown front fenders encasing 18-inch wire wheels, and chrome-plated rectangular opening doors instead of louvers to cool the engine in the hood sides. Deluxe models included chrome-plated door louvers, which added about $20 to the base price.A tilting non-glare windshield, an adjustable seat, and a built-in sun visor were among the standard features. The six-cylinder engine had a displacement of 194 cubic inches, 5.2:1 compression, overhead valves, solid valve lifters, and a horsepower rating of 60. The one-barrel downdraft carburetor and counter-balanced crankshaft were new for 1932, giving the engine ten horsepower more than the previous year.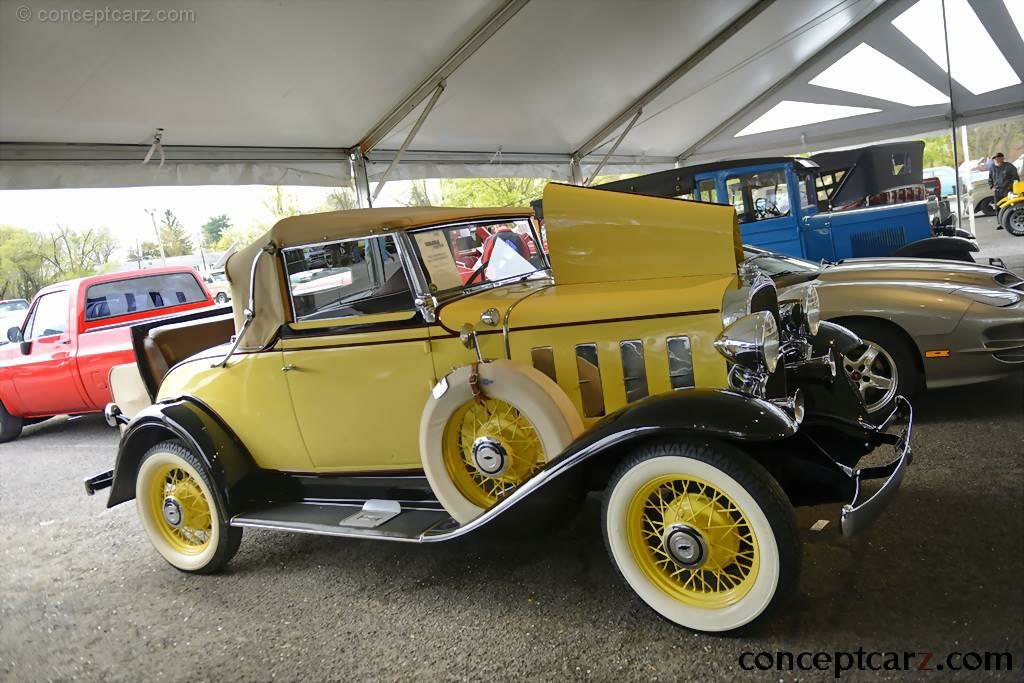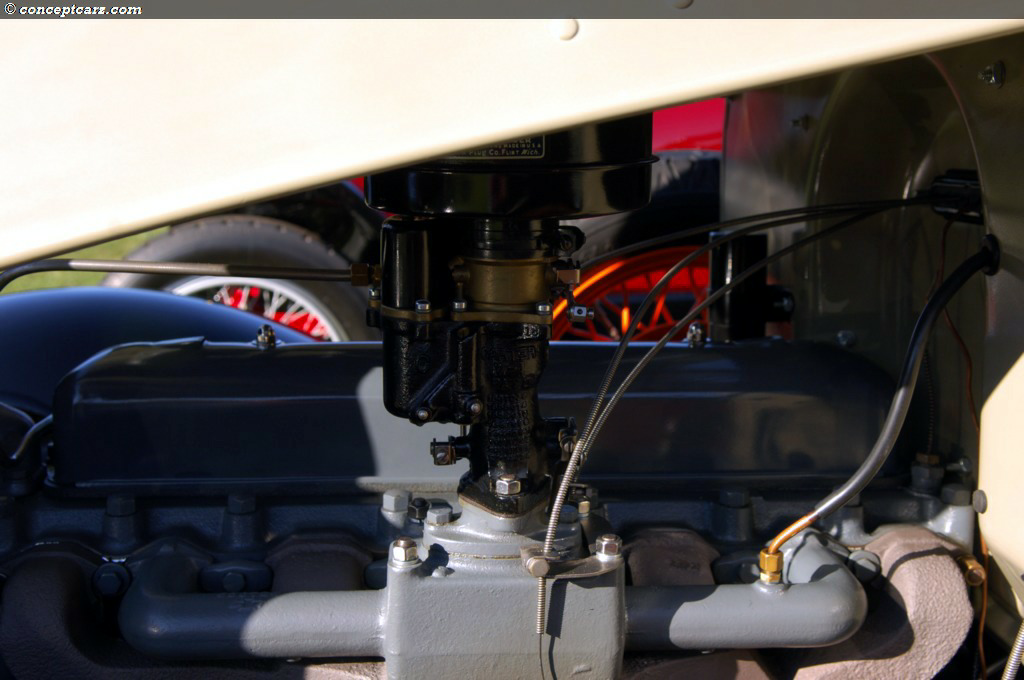 A three-speed manual synchromesh transmission with a single plate clutch and floor shift controls backed up the engine. For the first time, synchromesh transmission was available in all three forward gears. The semi-floating rear axle, Selective Free-Wheeling (first offered in 1932), and an additional frame cross-member to aid in ride comfort were mechanical features. When the driver let go of the accelerator pedal, the car would coast, resulting in better fuel economy. Customers quickly discovered that the lack of downhill engine braking was more dangerous than it was worth, and the option quickly fell out of favor.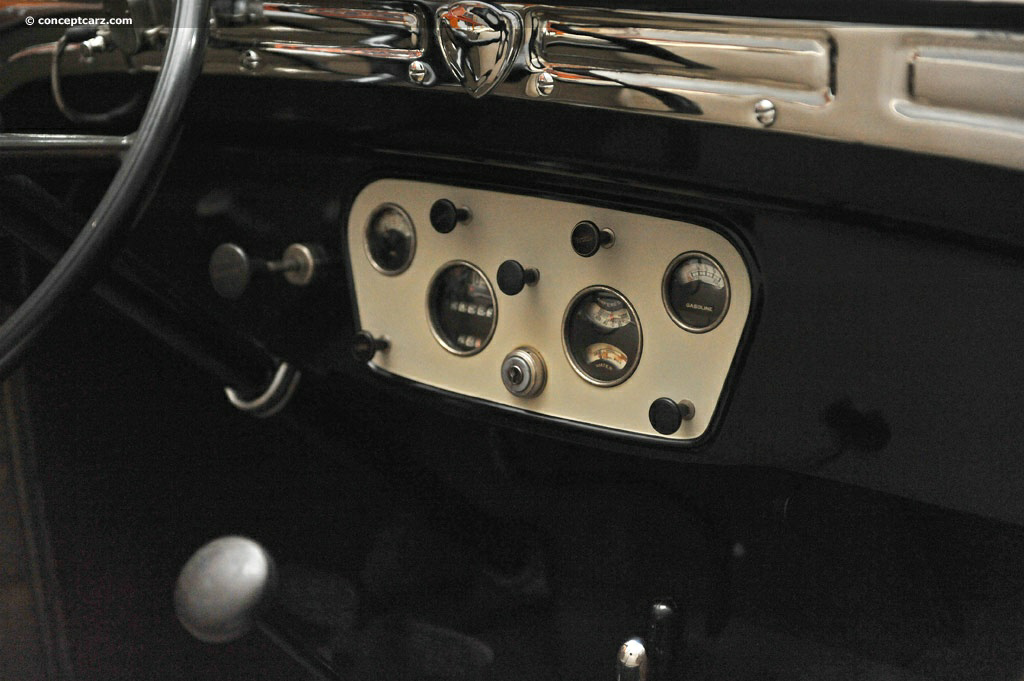 Gas gauges were located on the dashboard, as well as additional gauges with a circular shape and dark-colored faces.
The factory literature claimed a top speed of 70 mph, and Chevrolet advertising at the time stated that the car was 'looming larger every day as the Great American Value.'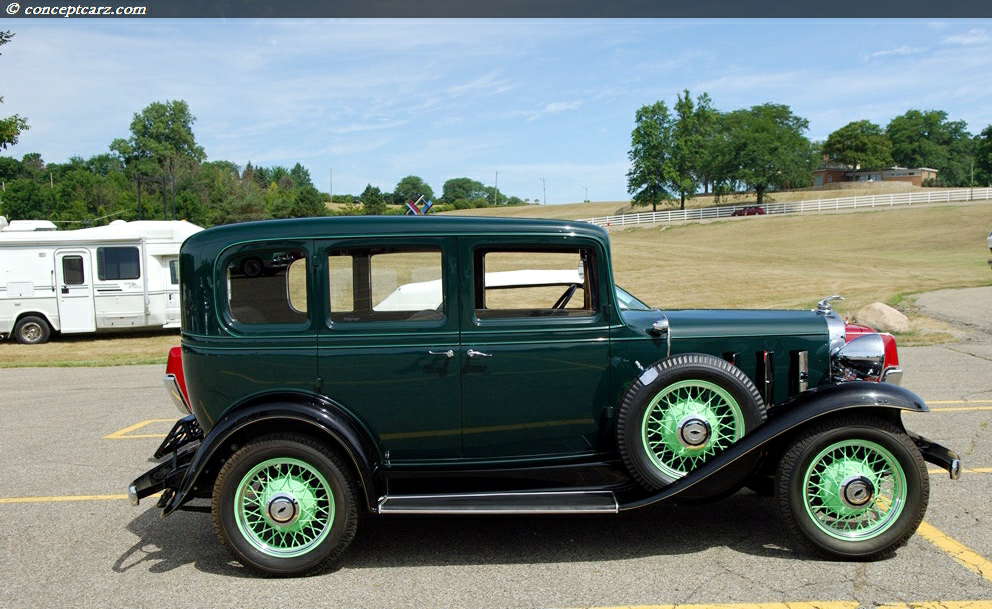 The 1932 Chevrolet Confederate Series BA sat on a 109-inch wheelbase and wore 185.25-inch tires. The Chevy's wheelbase was slightly longer than the Ford Model 18's, which measured 106 inches, and the price ranges were nearly identical. Ford switched from four-cylinder power to the flathead V8 offering 65 horsepower from its 221 cubic-inch displacement in 1932. The Fords had all-steel bodies, whereas the Chevrolets had the solid Fisher Body, which used wood and steel framing construction, as well as a more rigid chassis structure and hard-rubber engine mounts, giving the Chevy a smooth and refined ride at an affordable price.Closing a wood-framed Chevy door produced a pleasing and solid 'thunk,' whereas closing a Ford door produced a 'tiny clank.' Buyers preferred the Chevy's solidity, styling, affordability, and amenities, resulting in 306,716 examples built during the calendar year, compared to 287,285 units produced by Ford.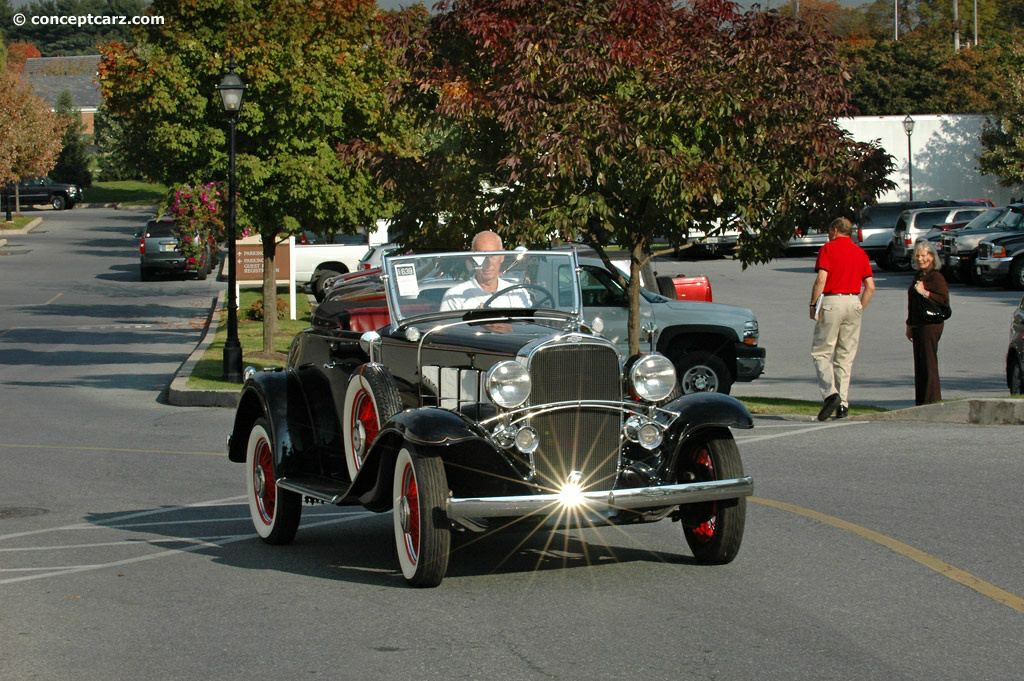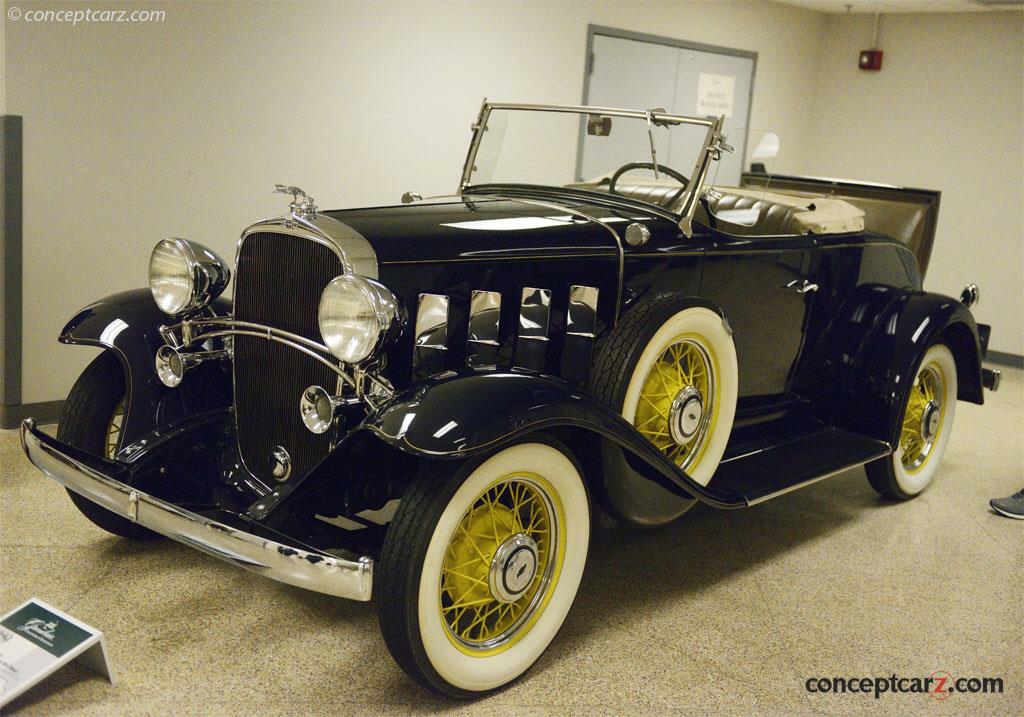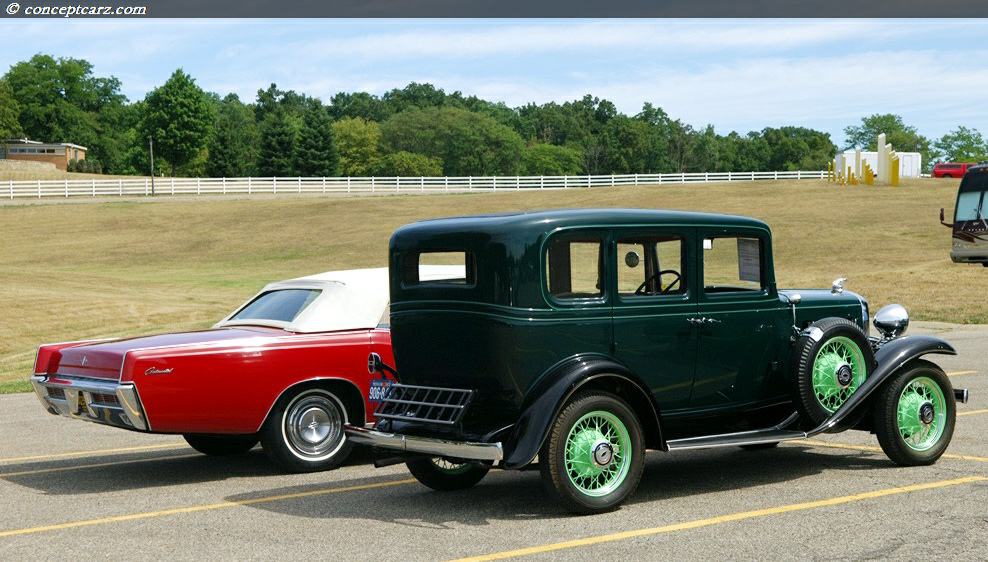 Body types and pricing
A roadster cost $445, a sport roadster cost $485, a coupe and five-window coupe cost $490, a phaeton and coach cost $495, and a sport coupe cost $535. The Deluxe five-window coupe was $510, and the Deluxe coach was $515. A five-passenger coupe costs $575, a sedan costs $590, and a convertible costs $595. The special sedan, at $615, and the landau phaeton, at $625, were the most expensive body styles. Front and rear bumpers, a dome light, silk assist cords, and a robe rail were all standard features on the special sedan.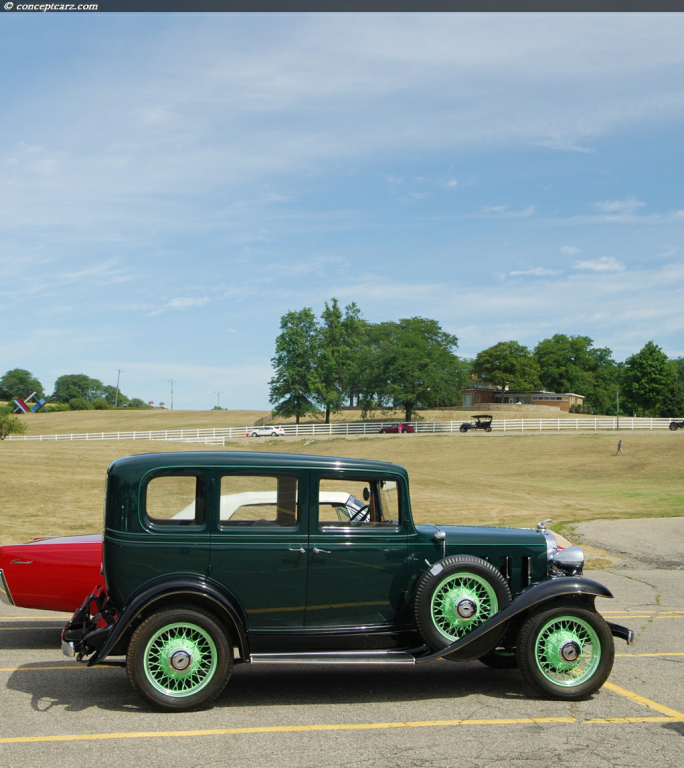 Production
The two-door coach with seating for five was the most popular body style, with 132,109 examples built. The special sedan was the second most popular body style, with 52,446 units built, followed by 34,796 five-window coupes, 27,718 sedans, and 26,623 Deluxe five-window coupes. The phaeton was the most exclusive, with 419 examples built, followed by 1,118 roadsters, 1,602 landau phaetons, 2,226 sport coupes, 7,566 coupes, 8,552 sport roadsters, and 8,874 sport roadsters. Deluxe Coach was used in 9,346 examples.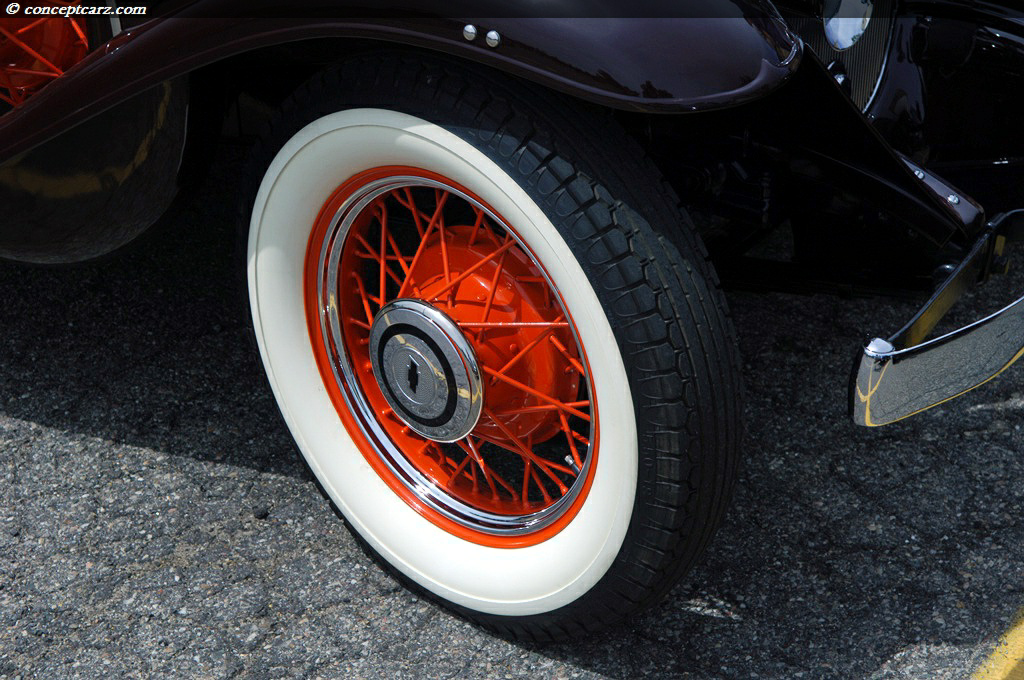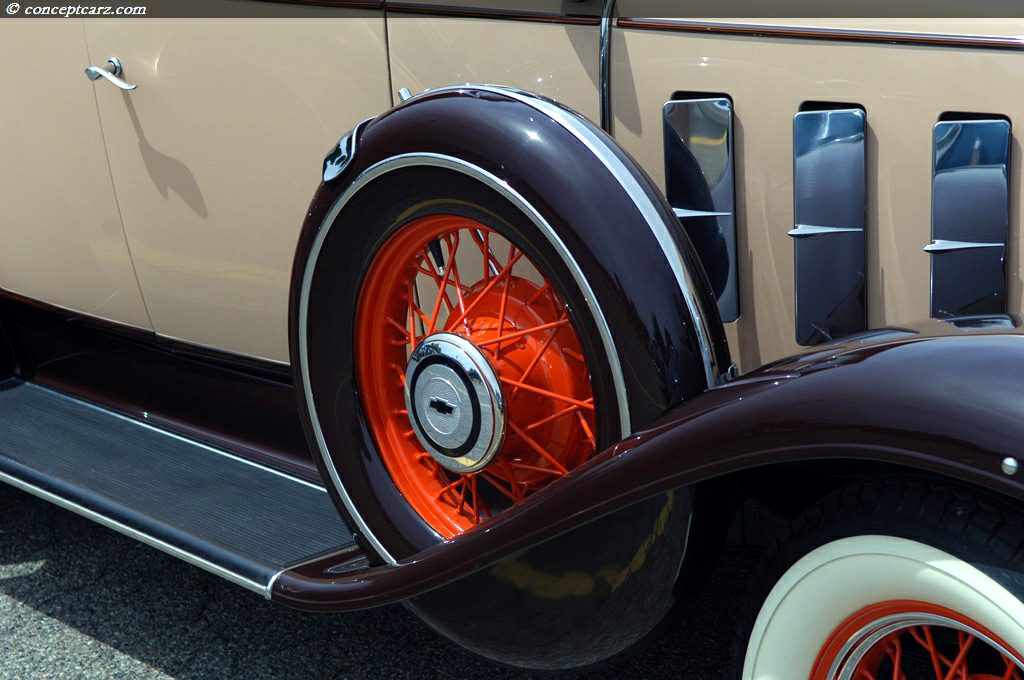 Optional Extras
Optional equipment included single and dual side mount tires, a standard and deluxe tire cover, metal tire covers, a heater, outside mirror, pedestal mirror, trunk rack, dual horns, cowl lights, and a fender well or rear tire lock, among other things. Armrests, assist cords, curtains for the rear and rear quarter windows, a vanity case, chrome hood louvers, and two ashtrays were among the Deluxe features that added comfort and distinction.
Chevrolet's only model for 1932 was the Confederate Series BA, which came in 'Special' and 'Deluxe' body styles. Since 1924, the company had used a single model theme, but for 1933, they added the Standard Mercury (Series CC) and the Master Eagle (Series CA), both with six-cylinder engines. The Standard had an 181 cubic-inch six-cylinder engine with 60 horsepower, while the Master had a 194 CID engine with 5 more horsepower. The wheelbase of the Master was 110 inches, while the Standard Mercury was three inches shorter.Prices for the Master ranged from $485 to $565 and included eight different body styles, whereas prices for the Standard ranged from $445 to $475 and included three different body styles. The Standard Mercury had safety plate glass and the Master Eagle had an airplane-style dashboard. The Master Eagle was far more popular, with 450,530 examples built versus 35,848 for the Standard Mercury. Total production was 486,378 units, a significant increase over the 1932 model year.This trend would continue into the following years, with 556,666 (model year production; calendar year production: 620,726) examples built in 1934 and 544,457 (model year production; calendar year production: 793,437) examples built in 1935.
Throughout the 1930s and into the 1940s, Chevrolet used six-cylinder power and a two-model lineup, with wheelbase sizes that remained fairly consistent, growing to 116 inches by 1941.